Multi-Purpose-Multi-Effect-Dryer
MUPMED uses additive manufacturing to create parts for a multi effect vaporisation dryer with best-in-class eco-footprint. To achieve this, the team faces a few challenges.
Their main goal in one sentence: Develop FDM printed machine parts that can function 24/7 @ 80-90°C, 90-100% Rel. Humidity and withstand abrasive load of tumbling matter
The steps on this way are
Identify suitable FDM materials that meet technical demands and fit in business case limitations of drying organic matter affordably using residual heat.
Validate that parts meet the durability demands usingdedicated endurance test-set ups and full prototypes.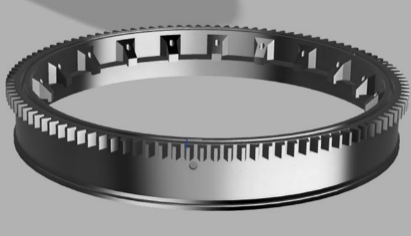 Chardon Engineering from Eindhoven (NL) provides engineering services that addresses technology development as well as product development. The team is specialised on heat and flow construction for industrial equipment and processes, from HVAC systems across automotive drive trains to bilding isolation and consumer products.
Bumaga is a SME company from the Netherlands that aims to use 3d printing enhanced dryers in the area of agricultural wasre and feedstock for the biobased economy.