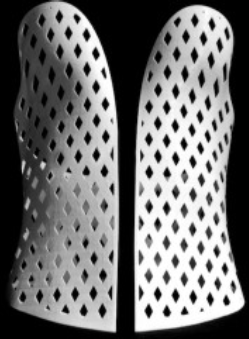 FITED3DSBT
3D Printed Scoliosis Braces
Context:
Fited makes pediatric patient-specific medical devices using automated algorithmic design process, finite element methods (FEM), & machine learning. The goal of this assessment is to deliver an affordable, lightweight, elegant, biomechanically corrective pediatric patient-specific 3D printed scoliosis brace.
The challenge:
Use of additive manufacturing for Fited Braces allows each brace to be patient & spinal curvature specific.
Additive manufacturing precision and materials for Fited Braces allows each brace to be lightweight and thin.
Additive manufacturing enables the introduction of novel features, including non-uniform patterning & integrated locking mechanisms that improve brace efficacy.
Supplier: