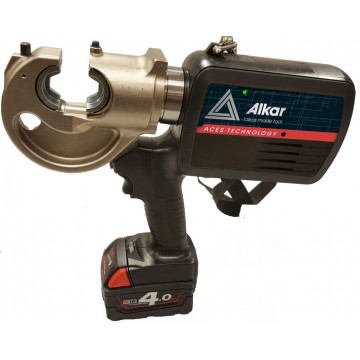 NAMAC
New Additive Manufacturable Components for hydraulic hand tools
Context:
The product Idea covers New Additive Manufacturable Components for hydraulic hand tools to be in the latest generation of innovative self-managed electronic-hydraulic tools developed by Alkar.
The challenge:
Acquire knowledge based on the metal additive manufacturing technology.
Design, optimize and manufacture to reduce of the overall tool weight.
Validate of the new concept in terms of performance, usability, and life cycle.
Supplier:
https://www.alkarcoop.com/en/inicio
User: